Air Force One and President George W. Bush
made a rare visit to Savannah.

Click here to see a 360-degree panorama shot next to Air Force One.
-------------------------------------------------------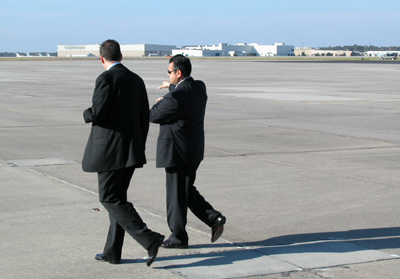 The Secret Service secure the area prior
to the Presidents arrival.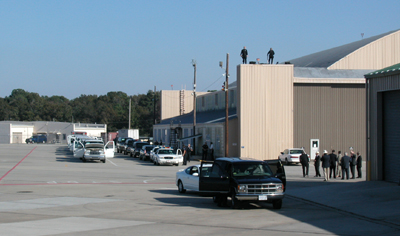 The Presidential sniper team gets ready.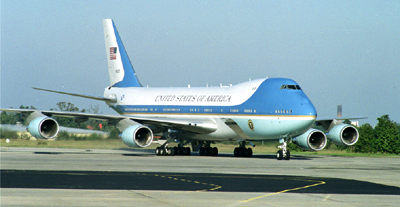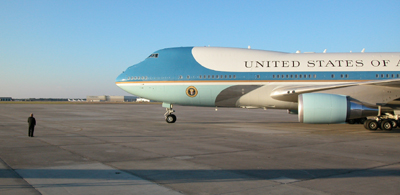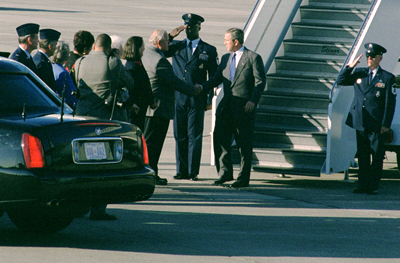 "Welcome to Savannah, Mr. President." Richard Eckburg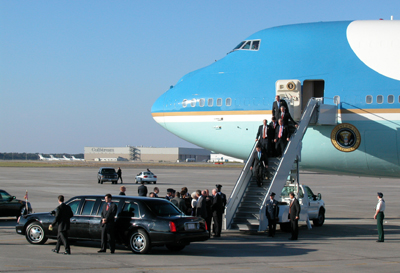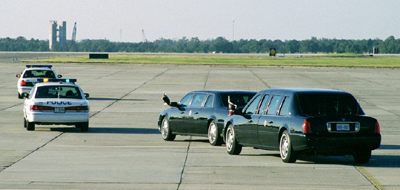 The Savannah PD escort the President.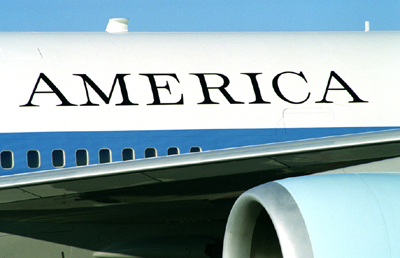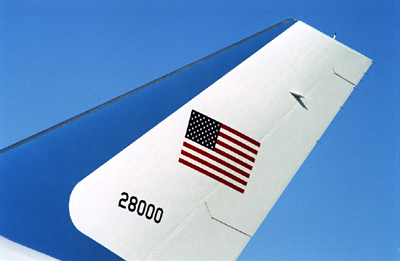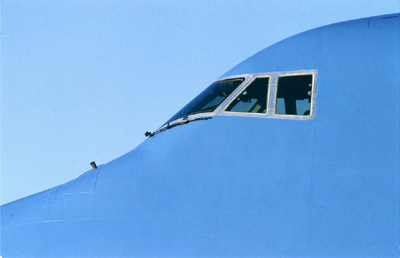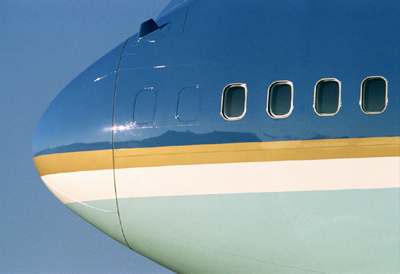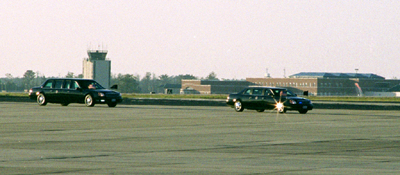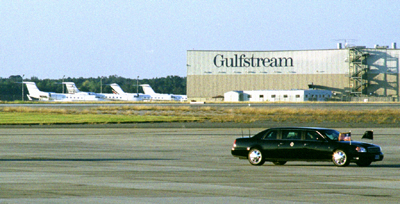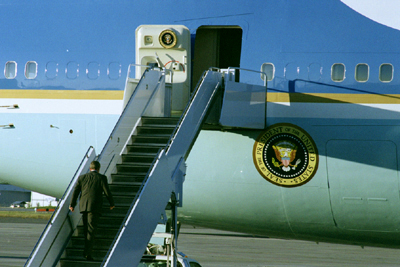 ( I do not recommend ever being this close behind a moving 747. )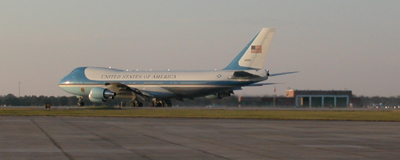 Heading home...